Family Owned and Operated since 2000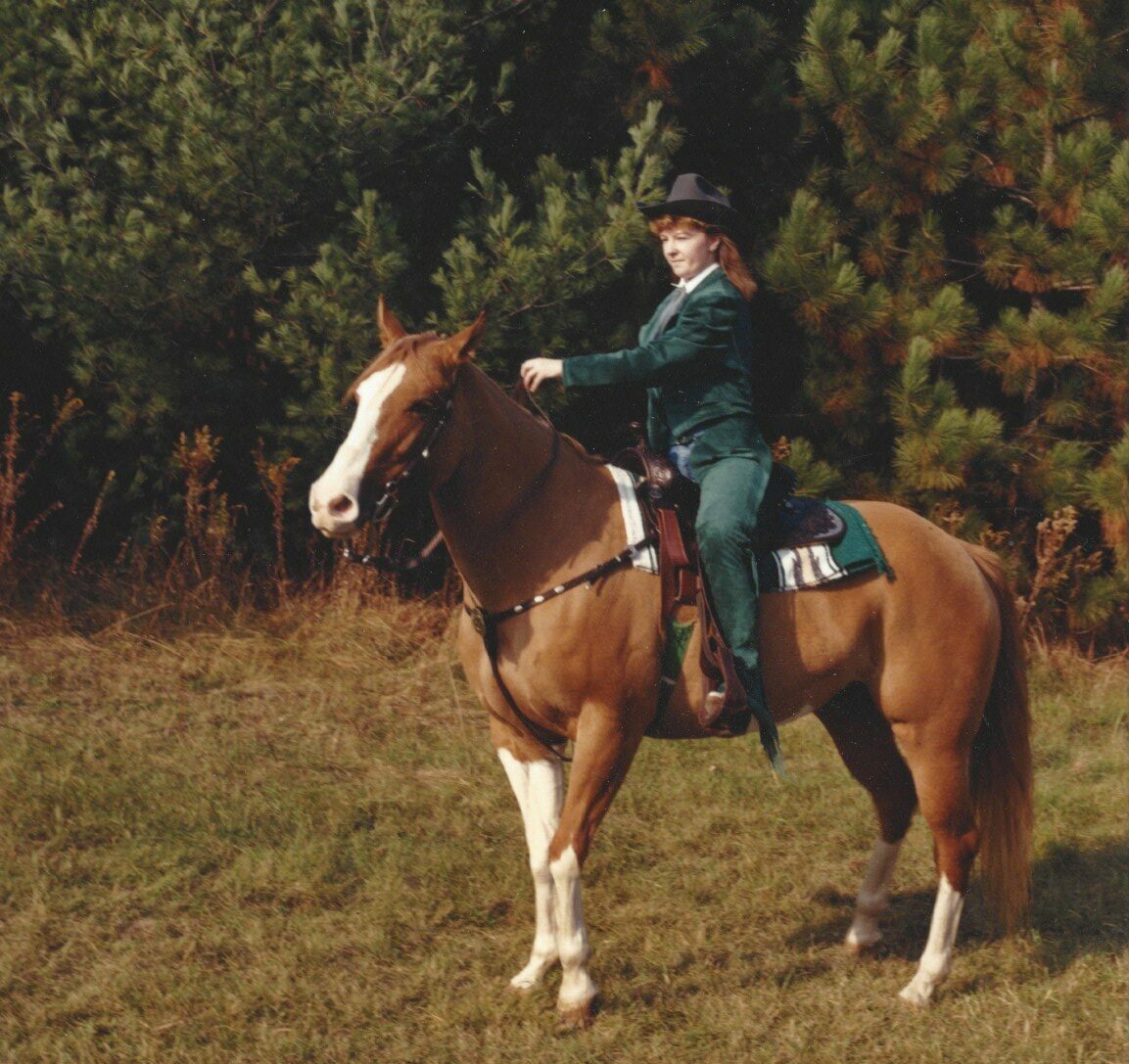 'Stable Relations' was founded in 2000 by Kelly Swoloka. Equipped with her love of horses and experience as an avid rider, Kelly embarked on this journey with a mission of sharing her skills, growing a business, and sharing the joy and benefits horses can have on one's life.
From three horses on a small farm on Duffy's Lane, Stable Relations grew and garnered a local reputation for it's holistic-approach to horse riding lessons.
By 2015, Stable Relations had grown from its humble beginnings into a buzzing lesson barn. Joined by partner, Brad Matchett, Stable Relations announced 'Rusty Jade Ranch'. With Brad's expertise as a rancher and love for taking care of the land – RJR expanded into farming, ranching, and teaching western specialty lessons. 
At the heart of our philosophy, we believe in the profound benefit of taking time for oneself and making time to re-centre yourself and be present. Unfortunately we, like many other local and service-based businesses, were not immune to the challenges and turbulence caused by Covid-19. However, if these past years have taught us anything it is the importance of disconnecting from our busy lives and finding time to connect with ourselves, each other, and nature.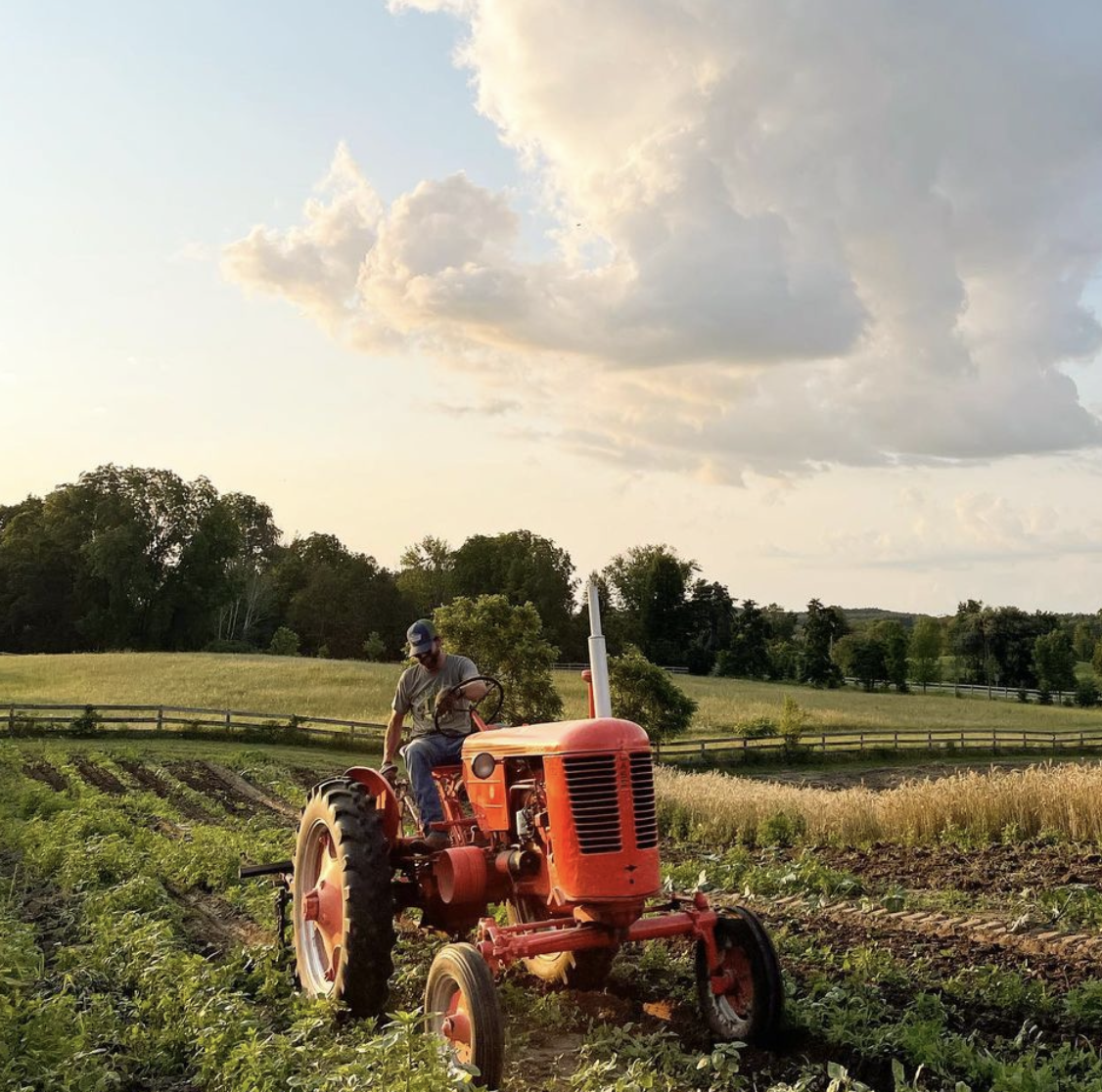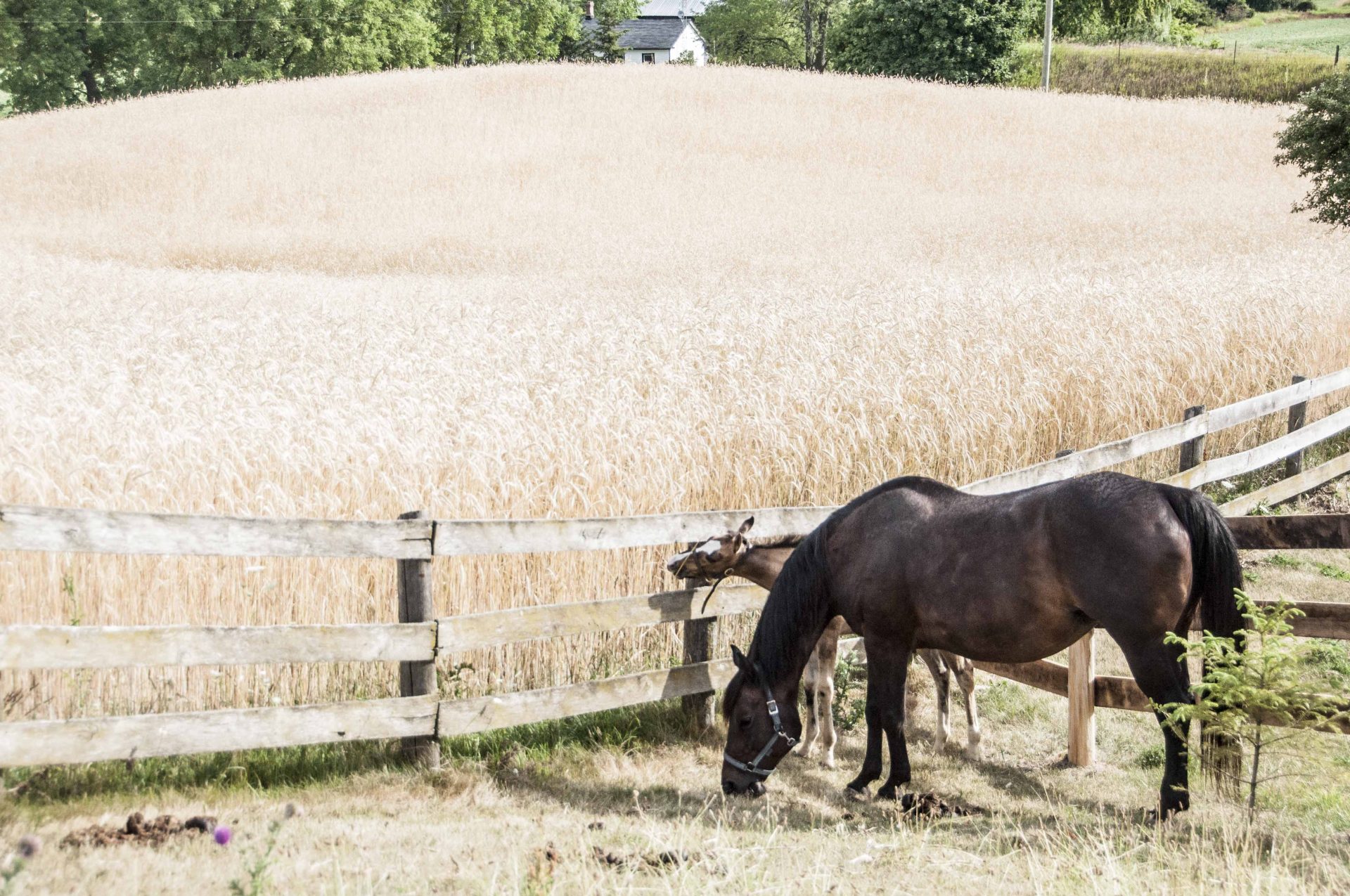 In response to this, Stable Relations expanded once again with the opening of Trinity's Well in 2022. Held at a 100-acre farm across the road from Rusty Jade Ranch, Kelly and Brad opened Trinity's Well to hold space for individuals to come, and make time to care for themselves.
Hosting a wealth of wellness programming, our work at Trinity's Well cements our mission to give back to the land what we take from the land. In addition to Sunflower Feilds, Pumpkin Picking, and Season Events such as a Haunted Halloween Walk and a Christmas Market. Trinity's Well is home to our rescue animal sanctuary, wildflower garden, equine assisted learning, and more. 
A Lesson In Time
Don't just stop and smell your roses. At Trinity's Well you'll watch yours grow
An Article by Matthew Strader
As Published in Sideroads of Caledon, Dufferin & King – Fall '22
More than two decades ago, Kelly Solowka began offering riding lessons out of her Duffy's Lane Farm. An avid rider with a long history with horses, she wanted to share her skills, grow a business, and perhaps, add something ot the lives of the riders she would take on, and train.
"It all started with three horses and not even an indoor arena," she said. "People started coming up the driveway and just asking me if I would teach them to ride horses. The horses looked nice, and people wanted to learn, and that's how it started."
Fast forward those couple of decades and all three of those goals have experienced such an evolution Solowka's family can't quite decide what to call themselves. A wellness retreat? Yes, and no. A dud ranch? Yes, and no.
A place where people can reconnect with nature, animals, the food they eat and the land they enjoy the fruits of? Well, that's a consensus.
And evolution might be a great word for an experience at Stable Relations, Rusty Jade Ranch and Trinity's Well (Yes, there are three names). Because a visit to this farm, and this family, is going to change you. And it's because of the people involved as much as the land itself, so let's try to capture their story. 
When Solowka began offering riding lessons, she established the business Stable Relations. And she built a clientele. Solowka is welcoming, friendly and confident enough to be stern, but kind. Her aura is that of a teacher students will come to appreciate and love but won't mess with. She knows animals, she knows horses, and it shows. Her farm is a well-oiled machine, with staff bustling happily around a couple dozen quarter horses that are the anchors of her business. And the horses are impressive. 
Healthy, happy, and beautiful. Each one of them is loved, looked after and friendly, like a 1000-pound golden retriever. They are immediately your buddy. And who knows what it is about this animal, but as soon as you spend just a few minutes with one, you want to be its friend. You want to spend more time. It's part of what Solowka knew she hat to offer people, and so, she encouraged them to spend time with her horses and add that to their lives. And then the family grew.
Add to it Brad Matchett. Kelly's husband, stepfather to Andi, and maybe, one of the more impressive individuals a ranch will produce. Matchett is everything a rancher is supposed to be, and more. The vocation itself breeds impressive qualities. It requires strength, it requires discipline, it requires a difficult-to-envision work ethic. And Matchett is one of those who excels beyond all of the cliches simply because that is who he is.
"In about 2015 we developed Rusty Jade Ranch, so Brad started looking after the property, doing all the farming and teaching as well," Solowka said. "Then when COVID hit, and Yellowstone came out we saw something more. It's amazing how many people would show up here and believe he was Rip, and we were the Duttons and then all of a sudden barrel racing became a thing for the young girls. We were inundated with 14- to 30-year-olds wanting to be part of the bunkhouse and wanting to go barrel racing. Then the dads would show up and wonder if Brad could teach them to rope."
Matchett will intimidate immediately with his physical presence. Shaking his hand, you'll need a walk-in-clinic visit quickly after, because you will feel a lifetime of ranching in that grip. The strength is undeniable.
But then he'll speak. 
He'll speak words of true care, share emotions straight off his sleeve, and make you laugh and smile without even knowing it. He will share stories that will impress without realizing it, because they are simply tales of his day to day. A tour will take you to the century-old barn he has restored by hand. The pens and runs he has constructed for the animals he has a genuine relationship with. The fields that he cares for more than the typical farmer, planting crops that might be sacrifices for him financially, but that will reinvigorate the soil beneath because of his genuine love for the land and the products it has the potential to produce. The antique farm equipment he has painstakingly restored and labelled specifically so he can share stories and information about the farm's past, and the history of farming itself. A reflection of the passion he has for the work he does, as well as the lifestyle he leads. Brad doesn't just want to share, he wants to impart, he wants to teach.
He is the type of person who looks you in the eye, and genuinely wants to have a conversation. 
And then, the tough old cowboy will let you in. . . .