Escape from the busyness of your day-to-day life and reconnect with nature with a trail ride at Rusty Jade Ranch! We are located steps from beautiful Caledon trails and have an amazing crew and trusted horses sure to offer you a wonderful trail riding experience.
All horse experiences are 60 minutes long and are held seven days a week in groups of up to four. You can book your trail ride today using the live calendar below.
We are happy to accommodate larger groups or younger riders, please reach out to rustyjaderanch@gmail.com to arrange.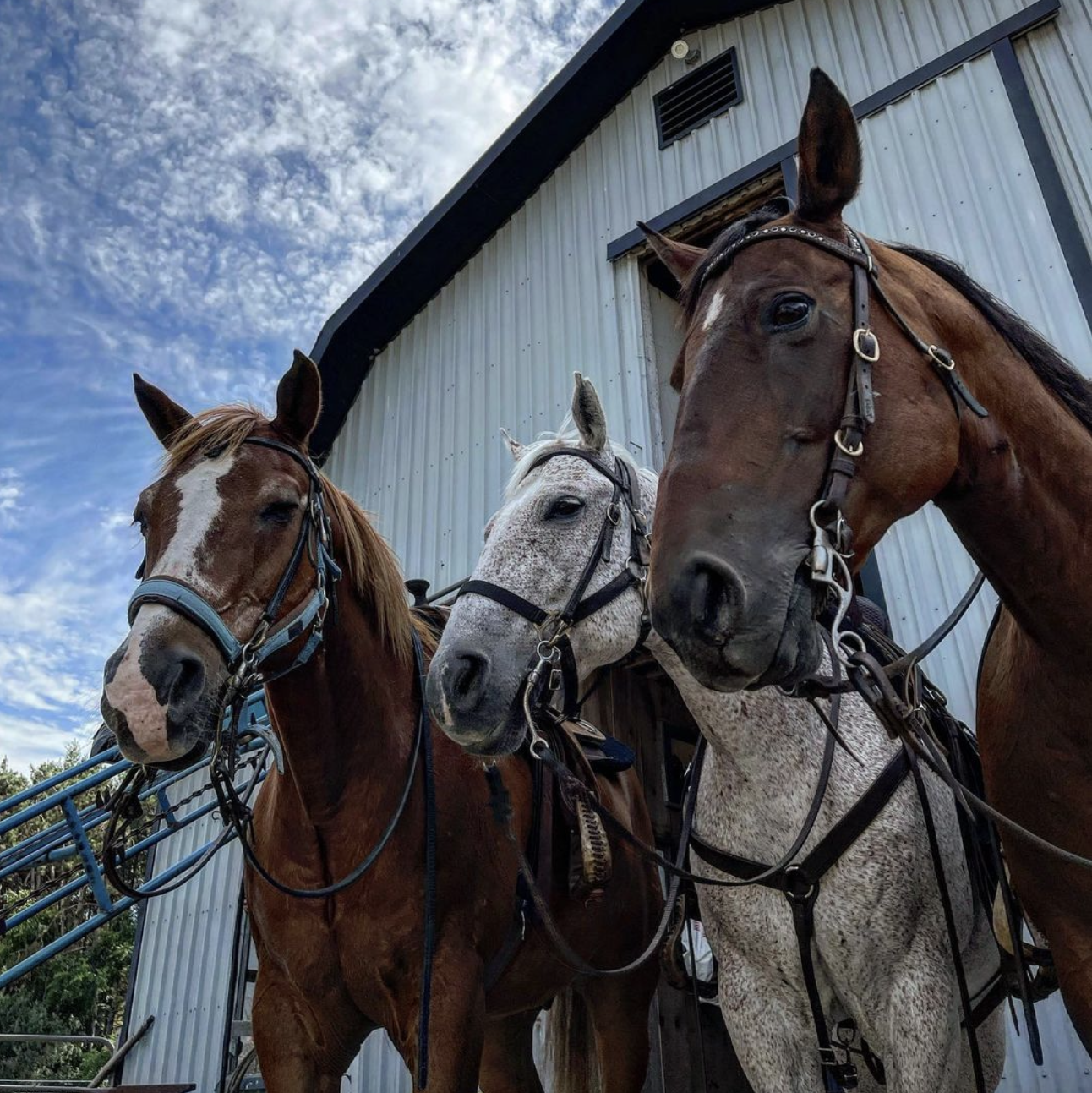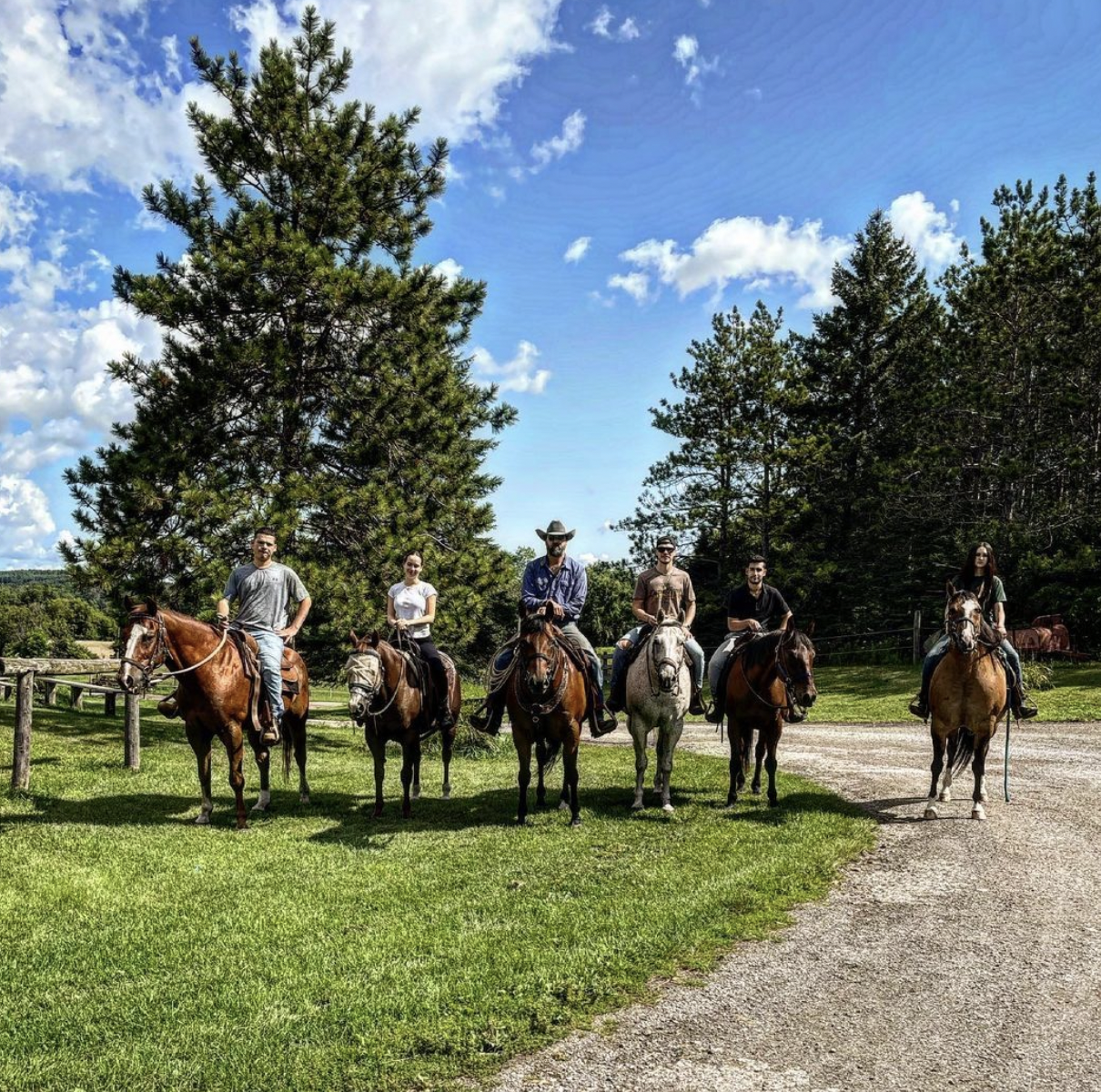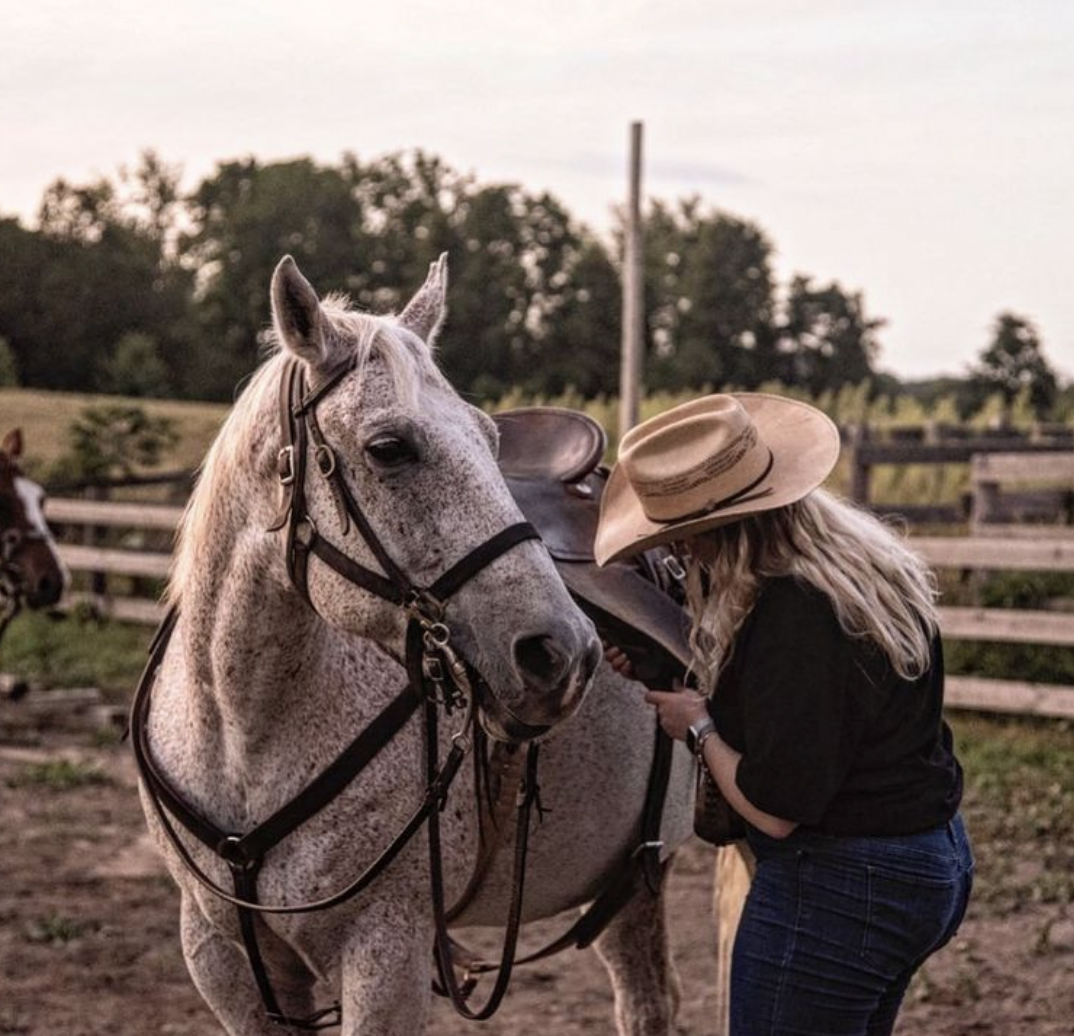 What to Expect:
Located steps from the beautiful trails of Caledon, our team, and horses, know these trails like the back of their hands and hoofs. We have an experienced crew who are well-versed in working with riders with a range of backgrounds and riding experience.
We take guests out for a full 60-minute horse experience. Before you arrive, our team will groom and tack up your horses.
Rusty Jade Ranch offers a holistic approach to horse riding, we believe in taking time to teach and share the joy of riding with all of our visitors. If you have questions or concerns please do not hesitate to ask our team as your comfort and safety are our paramount concern.
Riding Dress Requirements:
All riders are required to wear long pants (preferably jeans or some other thick material) and closed-toe sturdy footwear with 1 1/4-inch heels. Cowboy boots are recommended.
Helmets:
For persons 18 years of age and older, riding helmets are highly recommended, especially if they are not experienced riders. For persons under 18 years of age, helmets are mandatory.
We highly encourage all riders to wear a helmet and have helmets on hand to provide for riders who may not have their own.
Liability Waiver:
It is our policy that prior to any riding, all clients must sign a waiver. For all persons younger than 18 years of age, a parent or guardian must sign this waiver on their behalf.