Western & English Riding Lessons
At Stable Relations we offer both private and group riding lessons. We offer youth, young adult, and adult programming for riders of all backgrounds and levels of experience.
For group lessons, all riders are assigned to a group based on their age, experience, riding skills and goals. We also offer roping, trick riding, and barrel racing lesson groups – allowing riders to develop a range of skills and experiences. To learn more please visit Specialty Lessons.
We believe safety is of up-most importance and work to pair riders with horses that suit their goals, experience, and comfort levels. Working with horses requires a bond and trust that develops over time and care, we work to facilitate this bond while bolstering a rider's confidence in their abilities.
Riding Lessons at Stable Relations operate on 8-weekly schedules, allowing for an off week between sessions for our wonderful horses to rest and any make-up sessions to be scheduled.
If you have any questions or would like to schedule a visit to the Ranch to check out our facilities and get a sense of who we are, please email rustyjaderanch@gmail.com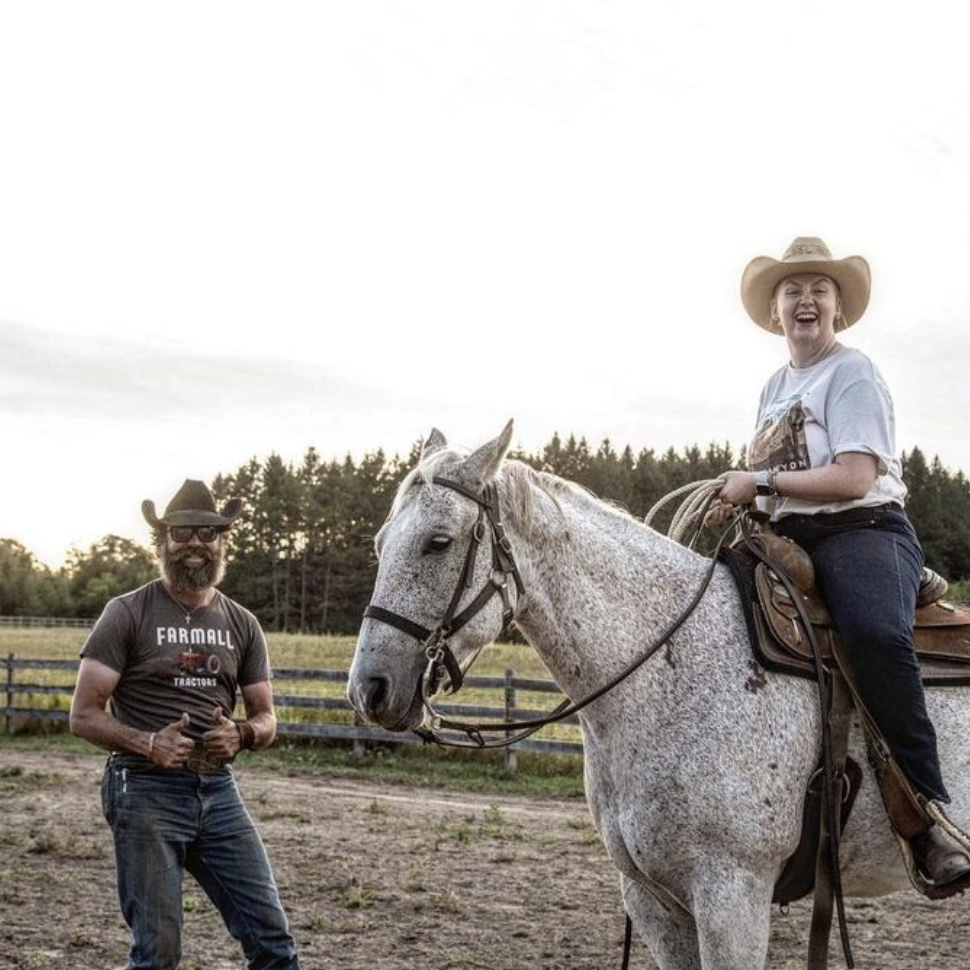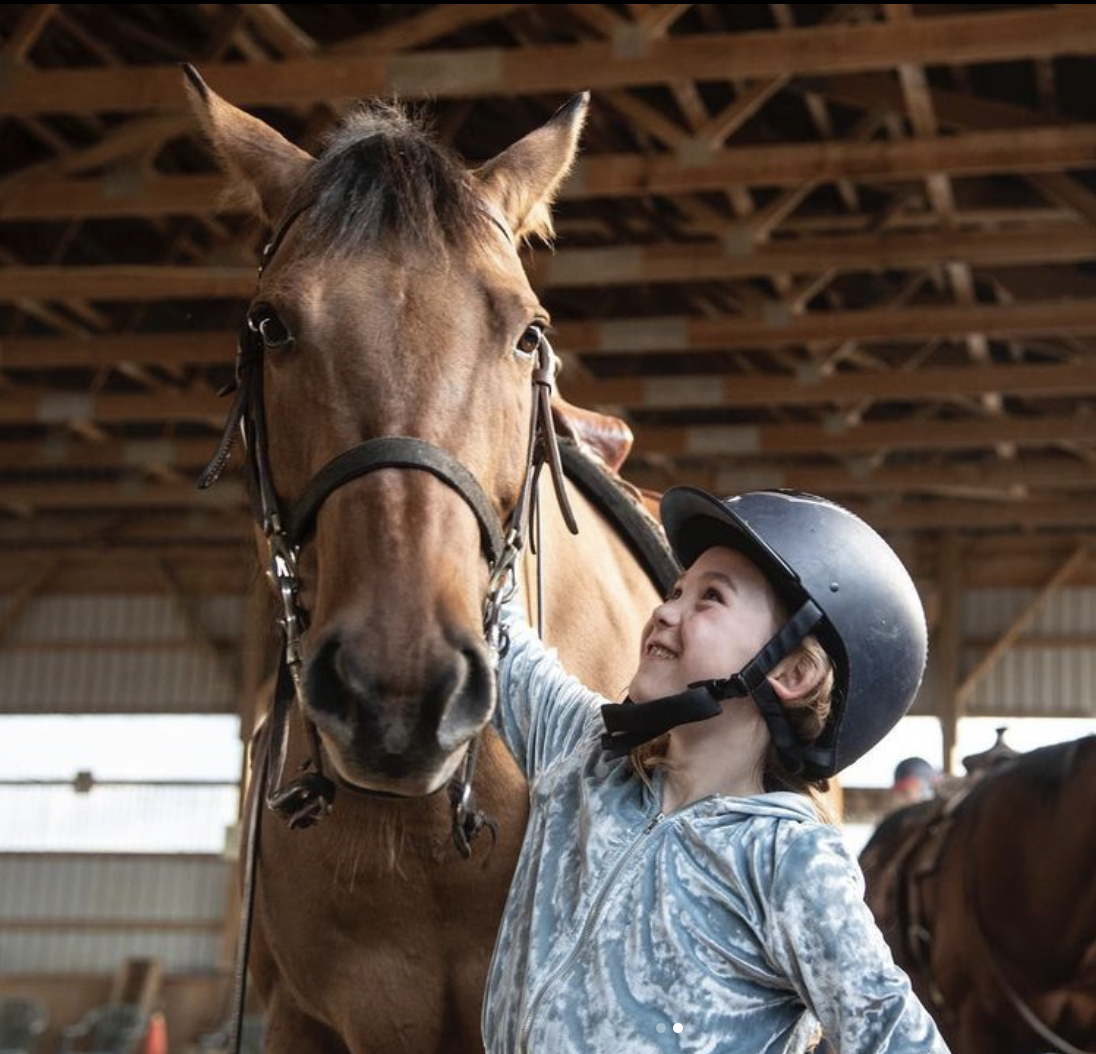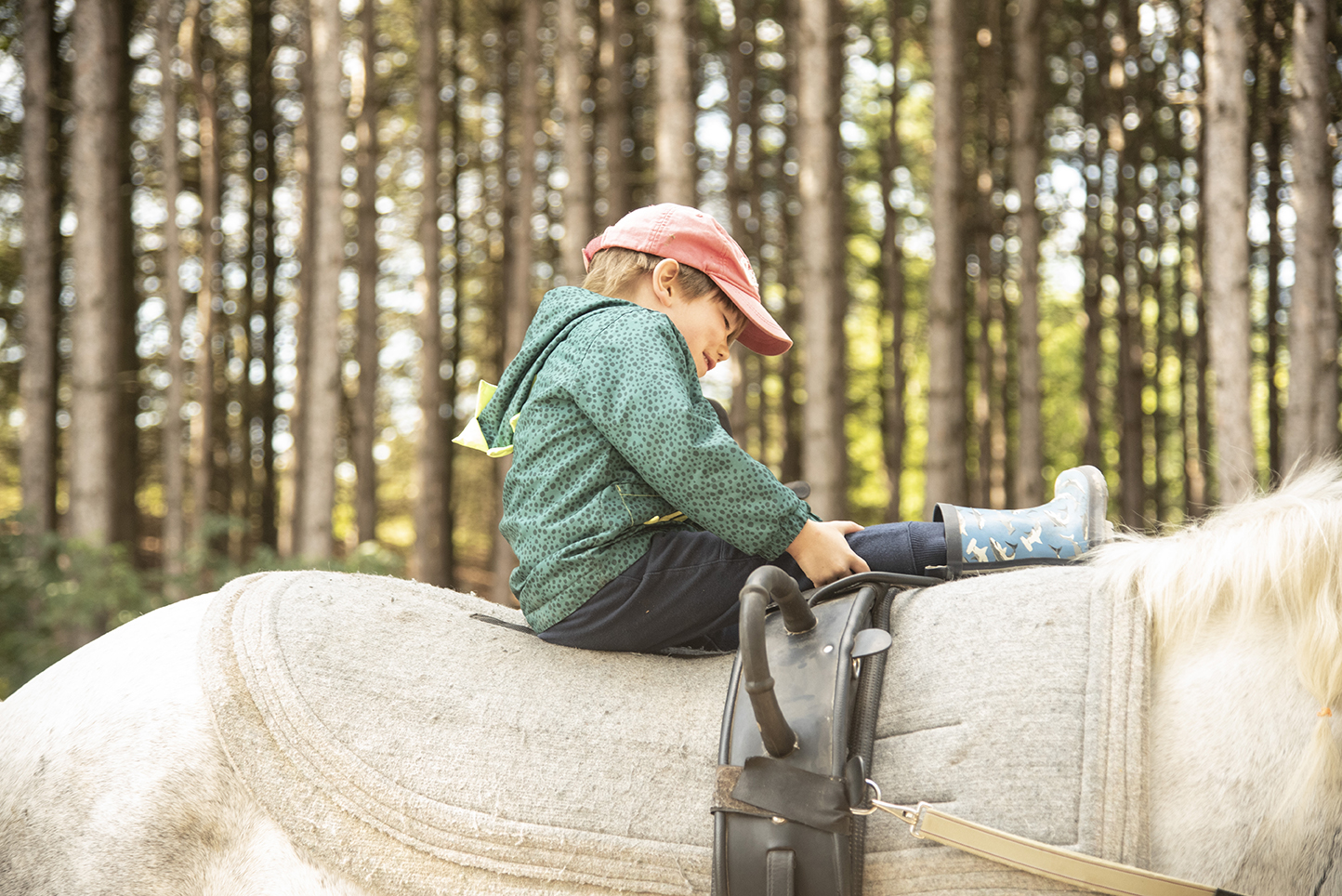 Group Lessons:
Group lessons are taught in groups of up to four riders. These lessons last an hour and a half, including 15 minutes for grooming, tacking and untacking the horse.
Group lessons are an incredible way to build skills, a trusting relationship with your horse, and great friends. We cultivate supportive environments aimed at bolstering our student's confidence and ensuring they have a whole lot of fun!
These lessons enable riders to develop skills and learn from their peers. Many of our Groups lead to lasting friendships and often students plan to attend Rodeo & Youth nights together, as well as our special events at Trinity's well!
Private Lessons:
As scheduling allows, a rider may be able to book an eight-week session of half-hour private lessons. Private lessons can be a great opportunity for a new rider to get comfortable before joining a group lesson. These can also be a great way for riders to hone in on specific skills (i.e. barrel racing, or prepare for shows, etc.)
Private lessons can be booked in addition to group lessons or on their own, as the person wishes.
The rules regarding cancellations are the same as they are for group lessons.
Youth Lessons:
Most children are entranced by horses. Teaching them to ride on full-size horses when they are as young as three or four years of age is a specialty of Stable Relations.
We offer Youth Lessons and Youth Nights, allowing full families and riders of all ages to come and ride. 
Riding Dress Requirements
All riders are required to wear long pants (preferably jeans or some other thick material) and closed-toe sturdy footwear with 1 1/4-inch heels. Cowboy boots are recommended.
For persons 18 years of age and older, riding helmets are highly recommended, especially if they are not experienced riders. For persons under 18 years of age, helmets are mandatory.
We highly encourage all riders to wear a helmet and have helmets on hand to provide for riders who may not have their own.
Cancellations, Rescheduling and Policy
Occasionally, Stable Relations will need to cancel lessons because of inclement weather or other exigent reasons. If this happens, the missed lesson will be made up in the Off Week.
If the client needs to cancel a lesson, with advanced warning Stable Relations will attempt to schedule a make-up lesson in the off week but this is not guaranteed. If the client cancels a lesson without sufficient advanced warning, the lesson is forfeited.
Prior to any riding, all clients must sign a waiver. For all persons younger than 18 years of age, a parent or guardian must sign this waiver for them. 
Ready To Ride?
Please Fill Out This Contact Form or Email To Book!
If you have any questions or concerns, please feel free to include in the 'Message' section or email us at rustyjaderanch@gmail.com
Once the form is submitted, a member of our team will be in touch to discuss next steps!
After 40 years of riding hunters, jumpers and eventing, showing in everything from schooling shows to A circuit, I quit. Riding was no longer fun.
Then a couple years ago I had the opportunity to tour Rusty Jade Ranch and after only a few minutes with Kelly, I knew this place was different and I wanted to be there.
"Take time" is their motto, their philosophy and it shows in everything they do. Their love for the land, the animals on it and for what they do is apparent from the moment you turn onto the property. Everyone is friendly and welcoming.
Their fun, relaxed approach to lessons and learning is a breath of fresh air and I've enjoyed being back in the saddle.
Thank you Kelly, Andi, Brad and Rusty Jade Ranch.