We offer a range of specialty riding lessons at the ranch! From Western Gaming Lessons (Barrel Racing, Keyhole, Polebending) to Roping, Trick Riding, Driving Horses, and Horsemanship & Leadership courses – we work with you to help you achieve your goals!
We work with both pleasure riders and those looking to show.
All specialty lessons are subject to availability, please inquire today for more information!
If you are interested in learning more, we invite you to come out to one of our Rodeo Nights that are hosted throughout the year! They allow students and interested riders to watch rodeo games and try their hand at new skills.
If you have any questions or would like to inquire today, please reach out to our team at rustyjaderanch@gmail.com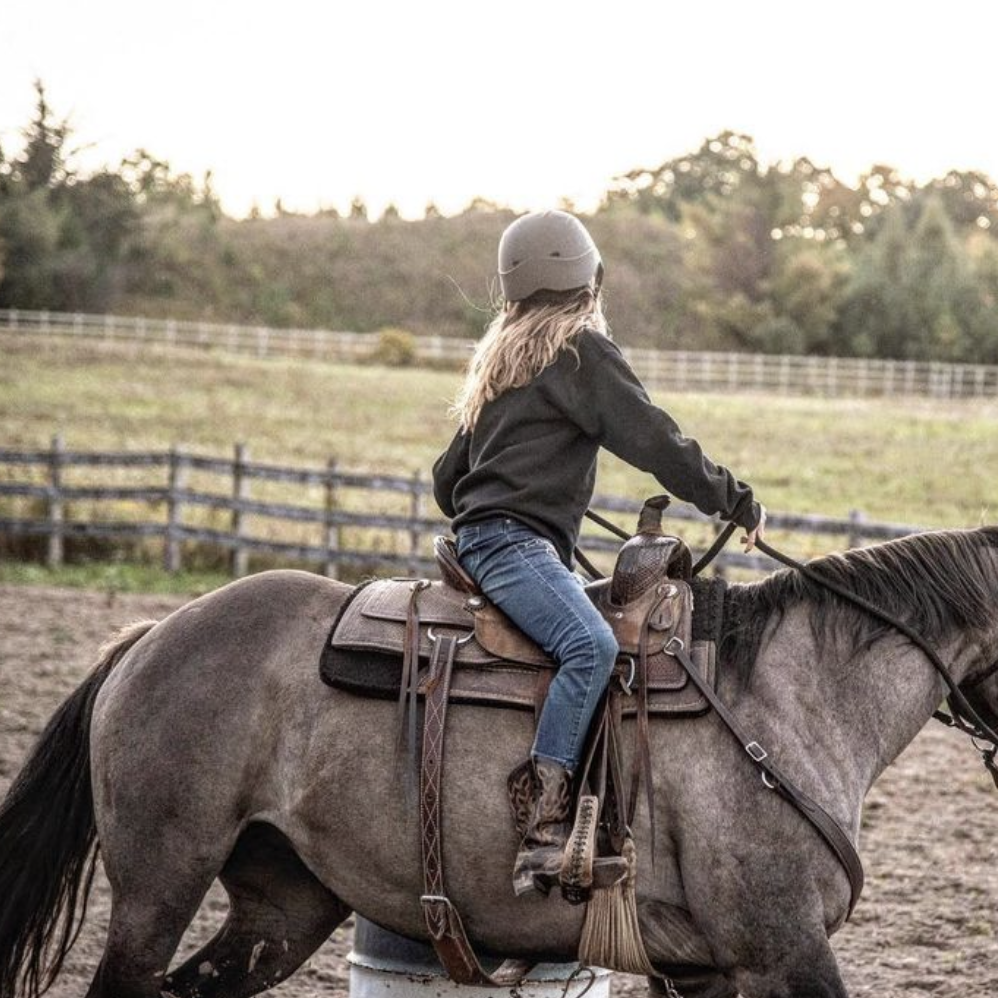 Barrel Racing Lessons
Barrel Racing is an excellent way to continue to develop your skills and horse-to-rider connection while having a whole lot of fun!
Whether you are looking to try barrel racing for the first time or hone your skills to compete; we offer barrel racing as part of private lessons or in groups depending upon availability and interest.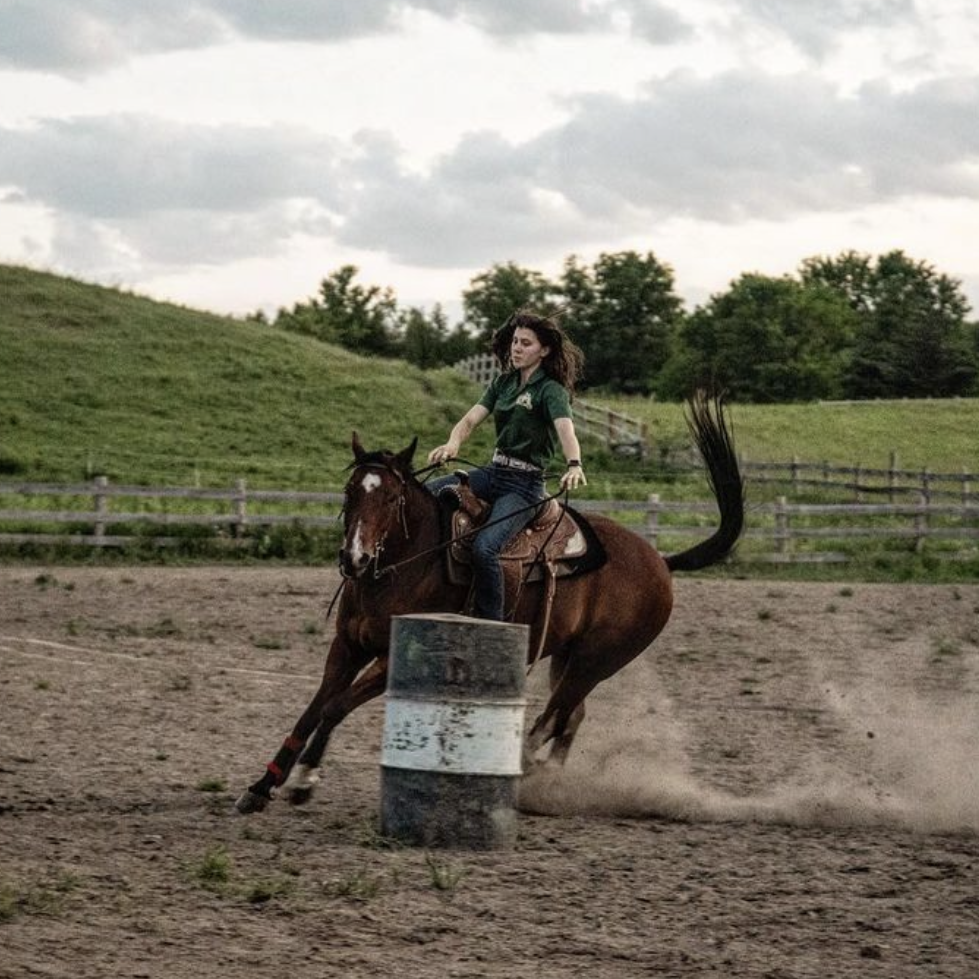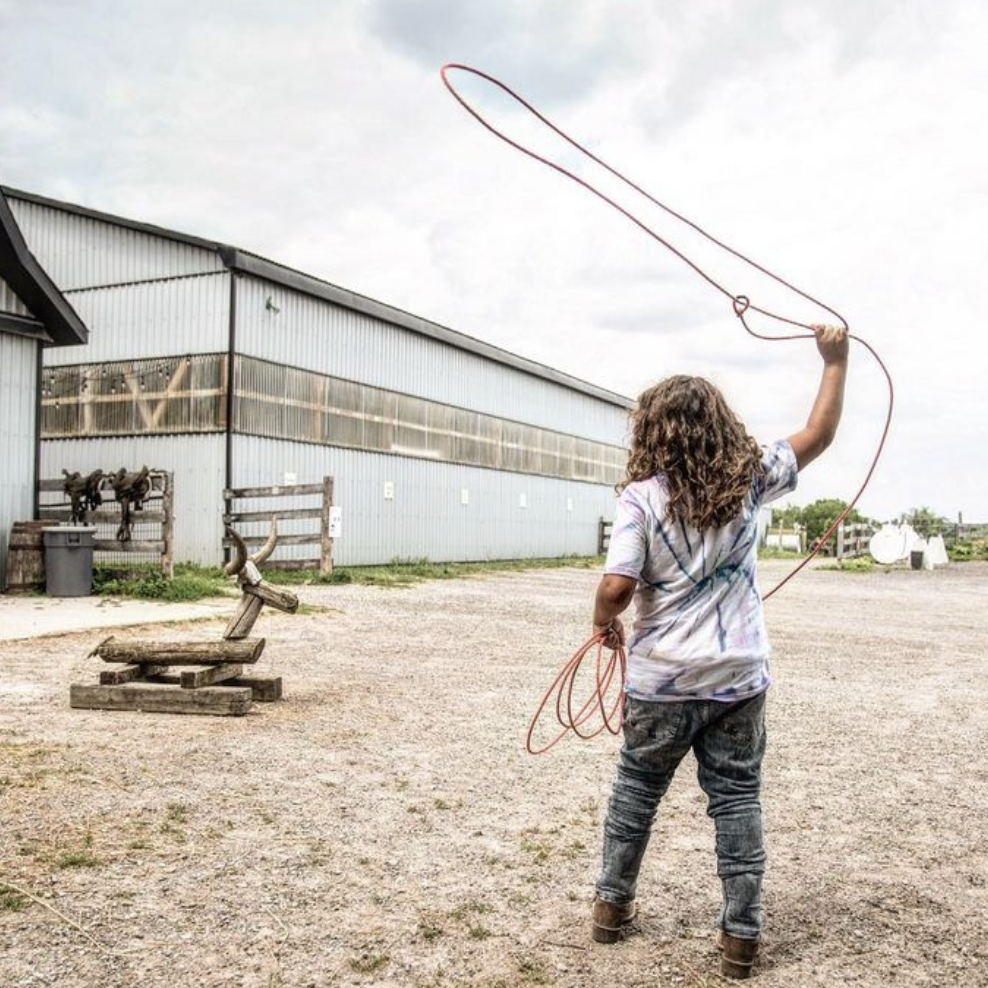 Roping Lessons
In our Roping Lessons, we begin with the basics. We will teach you to coil the rope, build a loop, and how to swing it overhead. From there you will practice your aim with hay bales and wooden cow heads.
Once you've got the basics down you will work on developing these skills on horseback, working up to roping a moving target.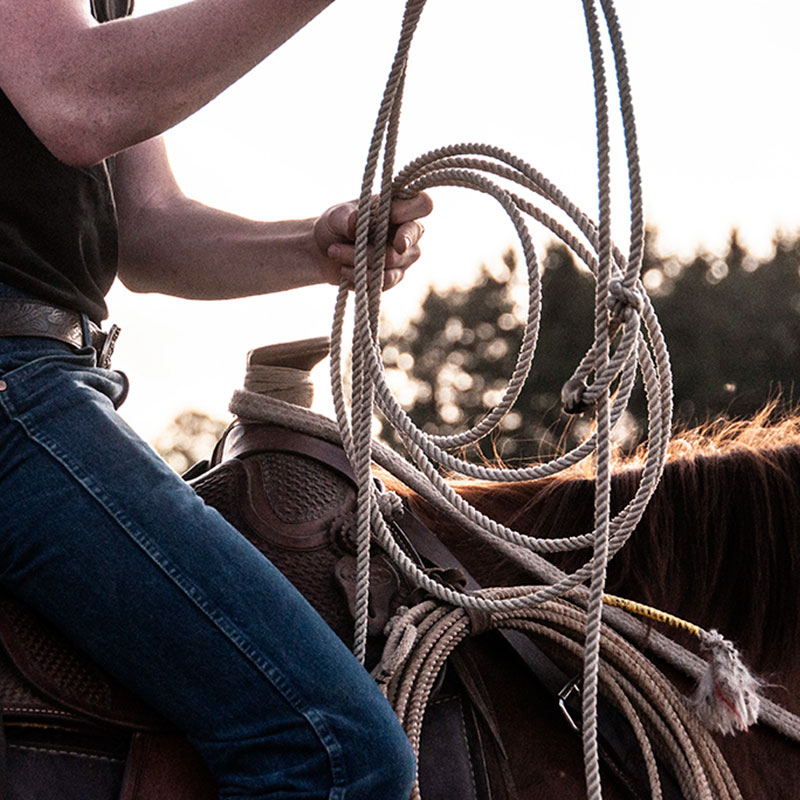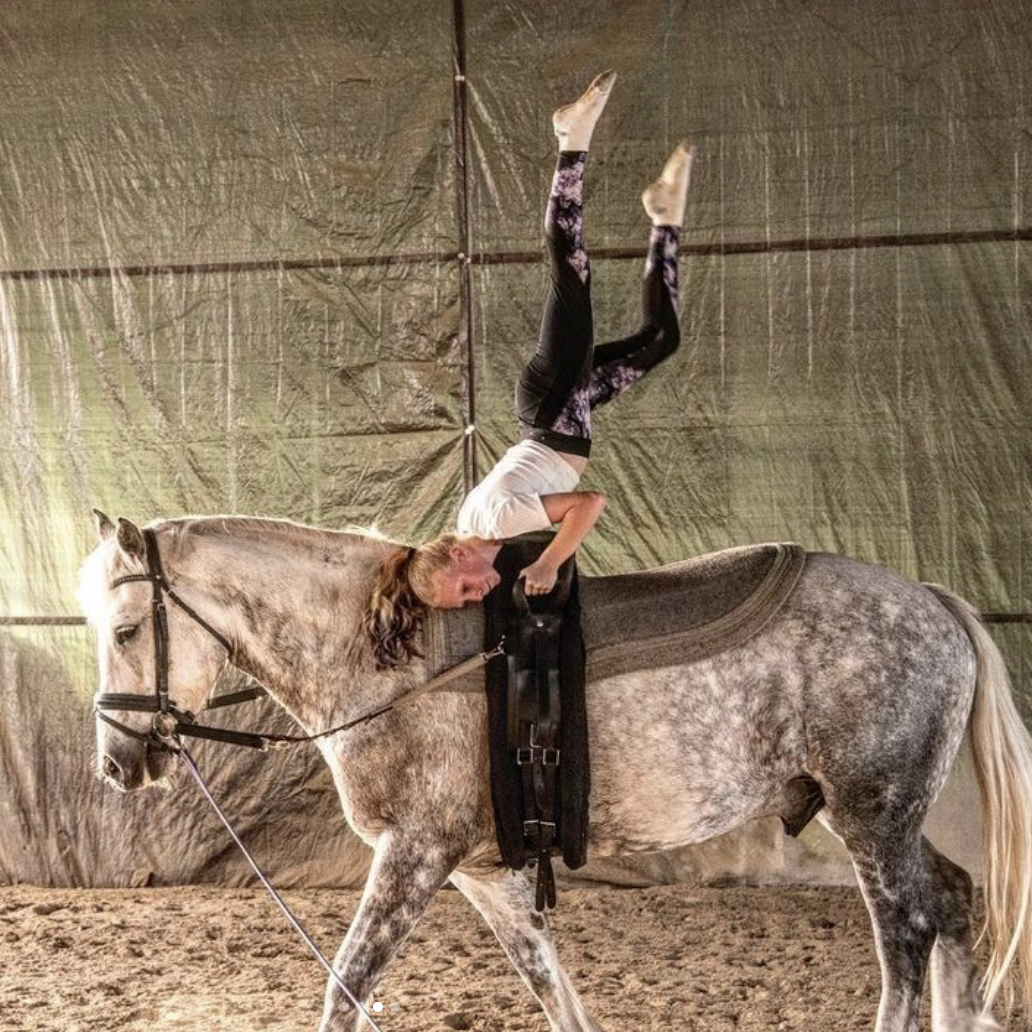 Trick Riding Lessons
Trick riding is an incredibly fun way to develop your riding skills and your connection with your equine partner! We offer trick riding as part of private or ingroup lessons of four depending on interest and availability.
As always, safety and comfort are paramount, we take the time to develop and build upon riding skills to ensure all trick riders are prepared.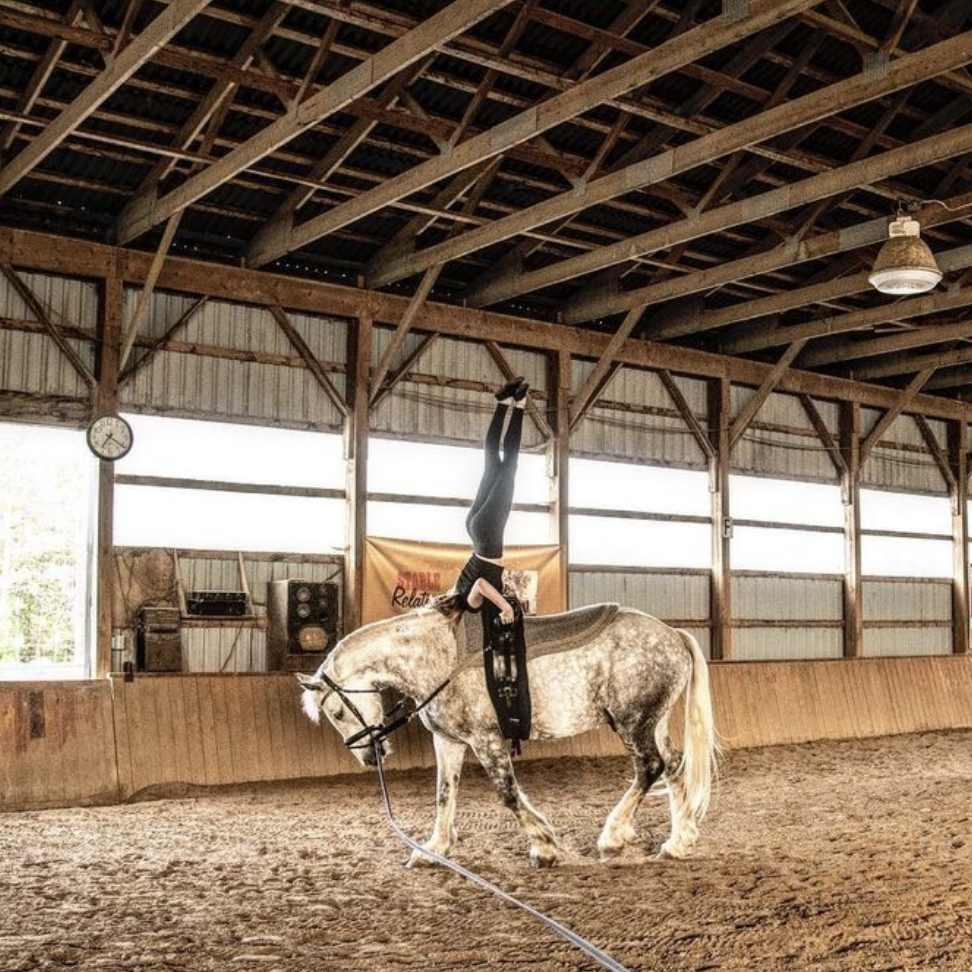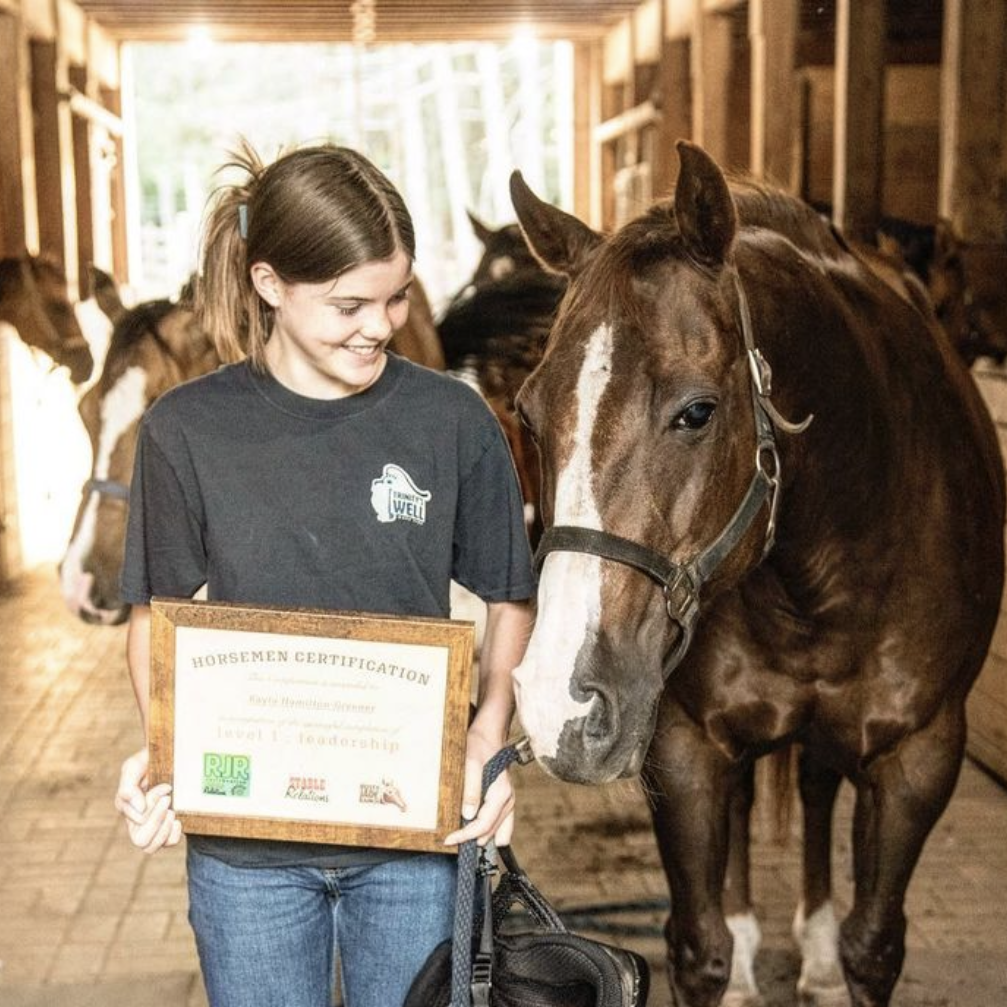 Horsemanship & Leadership Courses
We designed the horsemanship courses with the aim of bolstering each student's confidence. These courses are great for children who have encountered bullying as we work to teach kids to stand up to something they perceive as bigger than themselves.
Our leadership courses teach a rider how to handle horses in a safe way while building their confidence. Our leadership courses are a great way for anyone who is looking to work in the industry or volunteer at Rusty Jade Ranch.
These courses include leading (lunging a horse), round pen work, and working with a young horse.
These courses run in 8-week sessions for 45 mins at a time, the course cost is $400 +HST per person.