We've got a range of branded merchandise sure to dress-up your wardrobe! Proceed from all items support our Animal Sanctuary at Trinity's Well.
Smokey - The Viral Horse T-Shirt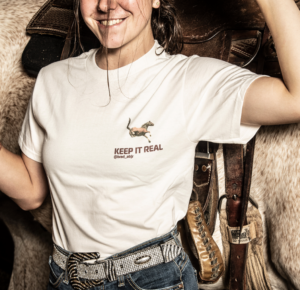 Remember that horse that went viral in the beginning of 2021? Well, that's our Smokey. We finally decided to pull the trigger on getting t-shirts made of our buddy, paired with words of wisdom from Brad, his owner, and capturer of the phenomenon.
The best part about these T-shirts is that the first 50 sold, are getting Smokey's Hoofprint!