Located on our farm and the rolling hills of Caledon, we have a secluded spot that will allow you to get away while also not having to trek too far from home.
This is a place for people to get away and take time for themselves.
Enhance your overnight stay and ranch experience by also booking a trail ride, hiking the nearby trails or enjoying the rescue animals at Trinity's Well.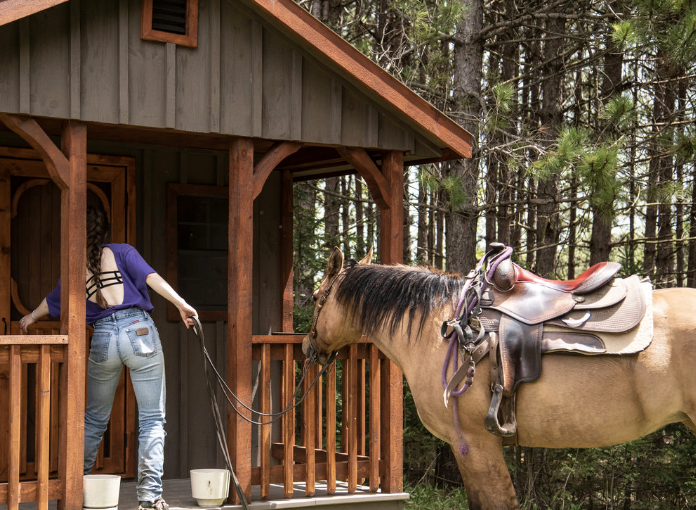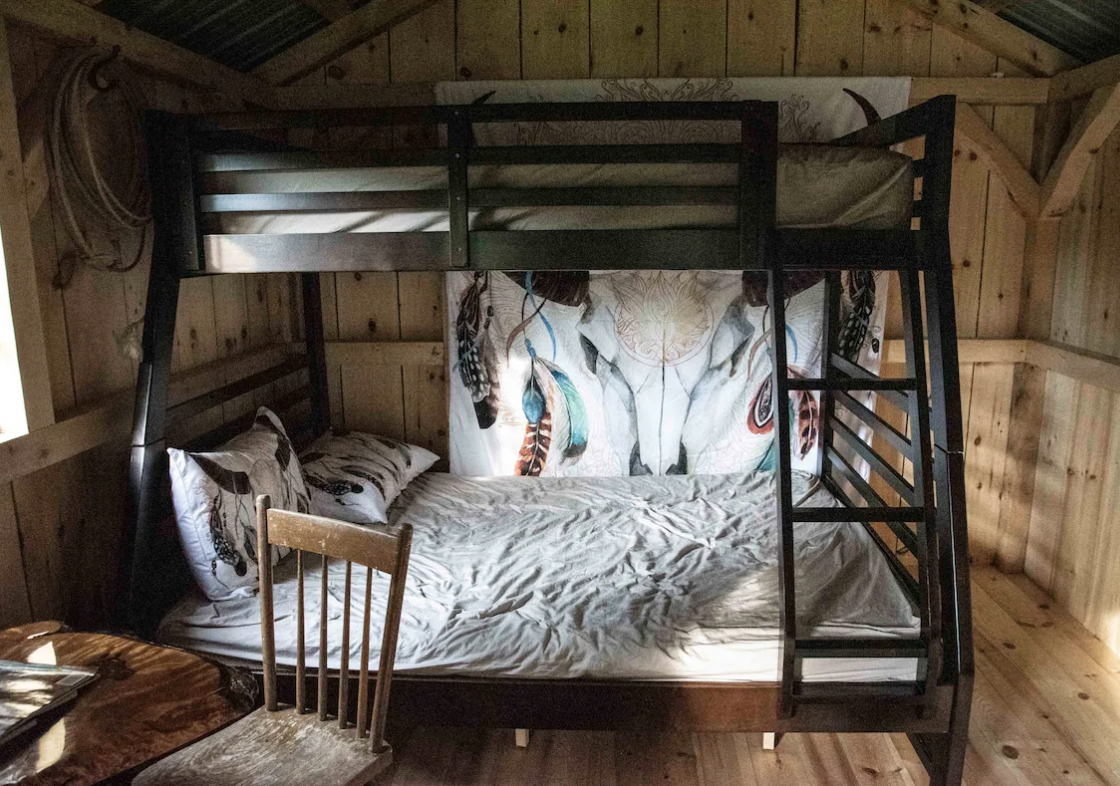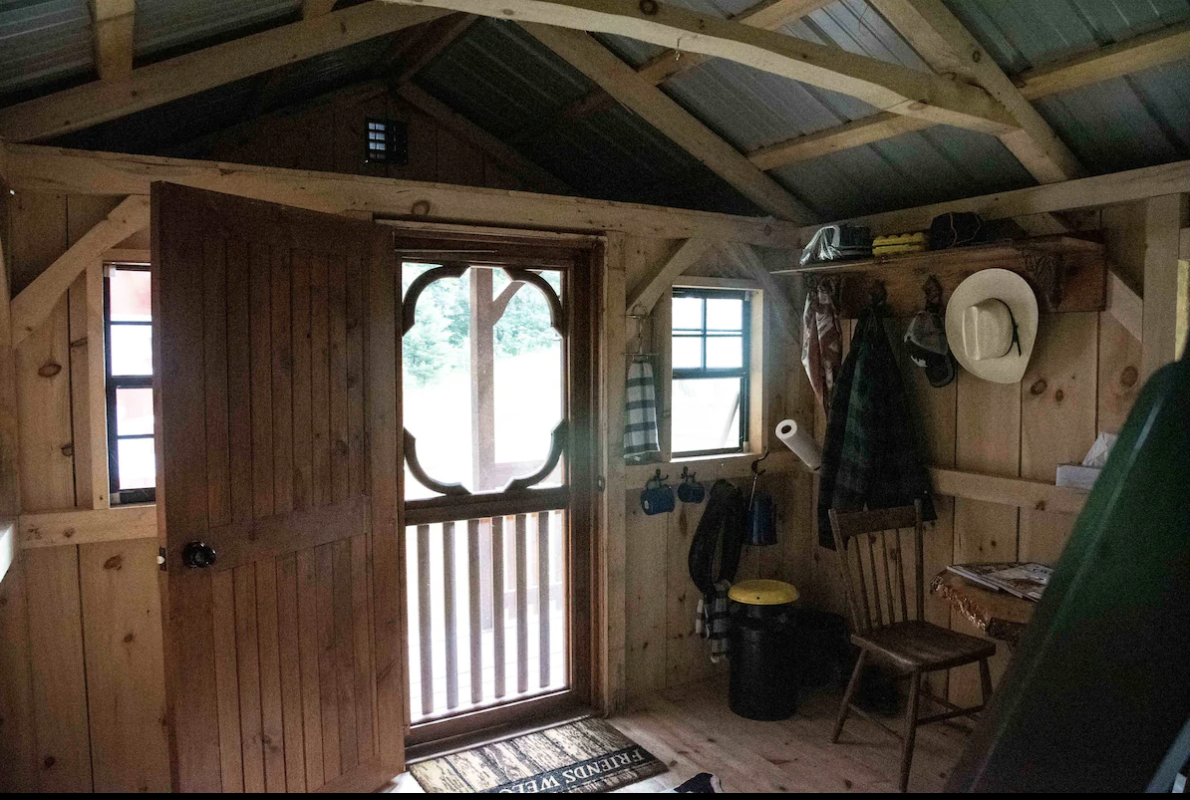 What does this cabin experience include?
Our getaway cabin includes the following amenities:
Cabin includes a bunk bed, table and chairs
Mini-BBQ

Fire Pit

External Porta Potty

Picnic Bench

Muskoka Chairs

A Place To Put Your Horses

Located in a secluded area, a conservation trail is accessible close to the property
Please note, bedding is not included in the listing. If you need bedding, please let us know and we can make arrangements. 
Situated in rural Caledon, our cabin is the perfect place to enjoy starry nights and an unplugged experience. We welcome guests to enjoy the conservation area close to the property as it has beautiful, well-maintained trails.
For those looking for the complete ranch experience, please reach out as we are happy to arrange a trail ride, or day passes to Trinity's Well to visit our animal sanctuary to take advantage of our picturesque farm, volleyball field, etc.
"My boyfriend took me to this place last year for our anniversary and I completely loved it!! From hospitality to the views to cleanliness – everything was 10/10.
A great place to sit back, relax, take horse ride..away from the hustle and bustle of the city. We booked 1 day in the cabin and we didn't want to leave."
"This was an amazing place to stay to get away from the city without having to drive far away.
The place looked just like the pictures, and the communication between the host and I was great. There was no confusion and they were very helpful! The place was peaceful and very quiet. It was beautiful. Would definitely book again, and recommend to family and friends!"
"This is a hidden gem. A ranch, a farm and a peaceful camping ground under the stars. Jodi and Kelly were great in helping us get comfortable and explained all about the ecosystem…
A must visit for kids and campers alike for a peaceful experience close to the city.. will visit again."